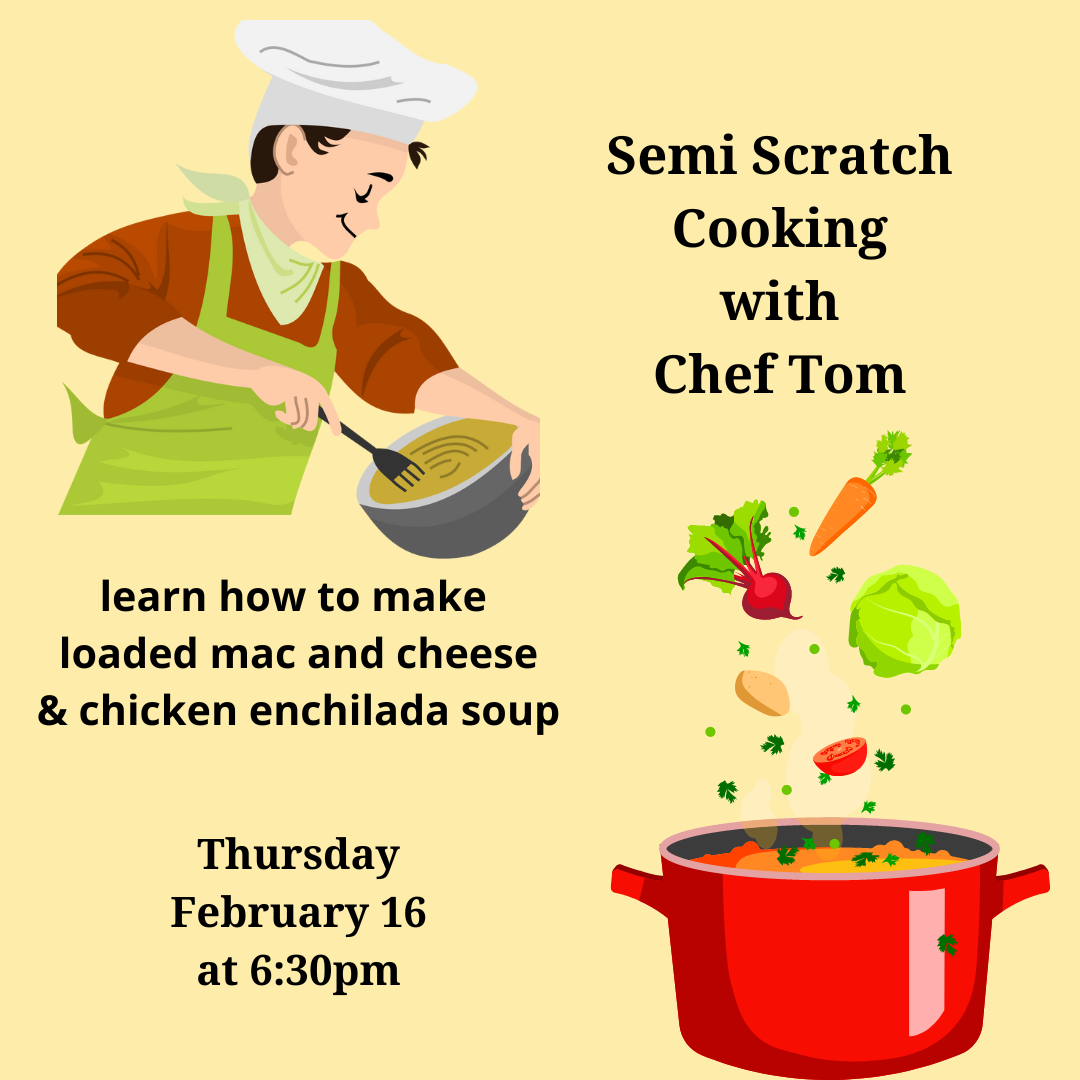 Join us for a session with Chef. Tom!
Chef Tom is a RI based professional chef and he will be leading a class on Semi-Scratch cooking.  Semi-Scratch cooking uses some prepared food items and some fresh food items in combination to create a completely new meal.  This is a great way to learn how to create some easy go-to meals for beginner home cooks.  Samples of the created dishes will be available for attendees to try.
In this session, Chef Tom will be creating a Loaded Mac&Cheese and a Chicken Enchilada Soup.
Knife handling and kitchen safety will also be covered during this program.
Registration is Required and attendance is limited to 20 attendees.  This program is open to teens and adults.  Registration closes on Tuesday, February 14 at 5PM.