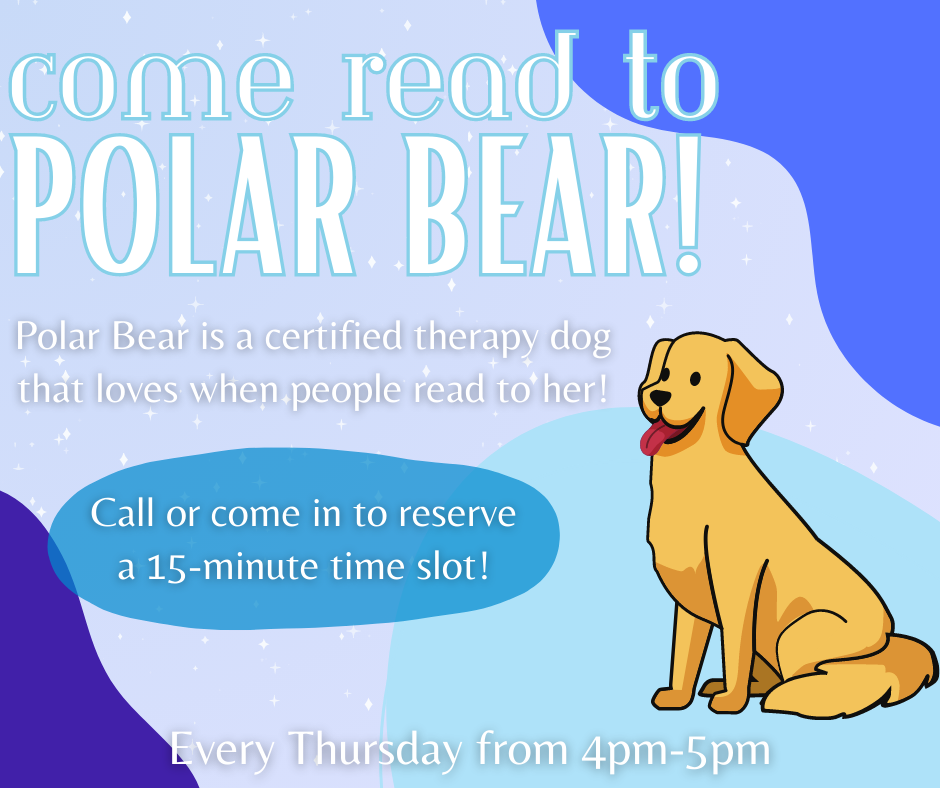 Come read to Polar Bear! Polar Bear is a licensed therapy dog that loves being read to! Come pick out a book- or bring one from home- and read to her for fifteen minutes. Don't be surprised if she begs for pets, though!
This is a same day reservation program. Polar Bear has four slots available each Thursday, and each slot allows for one family to read with her. Slots open in-house at 4pm, and can be requested by asking a librarian. Please call the library on Thursday morning to request a spot in advance. If there are open spots at 4pm, they will be available for walk-in requests.
Polar Bear will be coming every Thursday from 4-5pm, and this program is open to all ages, regardless of reading level!